Stan Sewell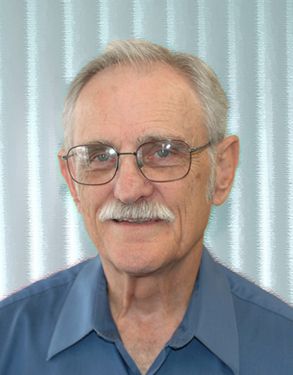 Office Manager / Production Consultant
Stan got into printing while in high school and college in Plainview, Texas. However, he made his first career in the Air Force starting in 1958 and retiring here at Ellsworth AFB in 1980. While in the Air Force, he received his B.S. from the University of Colorado in 1964. He was a part of The Little Print Shop from the beginning as a silent partner, but actively worked in the business from 1983 thru the present. Stan has been a part of every department of The Little Print Shop and is the back-up for nearly any position we have. He currently works in the Design Services and Pre-press Departments on a daily basis, and is the alternate for Customer Sales, Digital Printing and Finishing Services, as well as portions of Accounting, Copying, and Press Operations.
Stan and his first wife SaraBeth (now deceased) have three children (including the Little Print Shop owner, Alan Sewell) and ten grandchildren.
Stan married Janet Gunn in February of 2010. Stan uses his leisure time to ride the Black Hills in his convertible, on his Harley or snowmobile, depending upon the season.