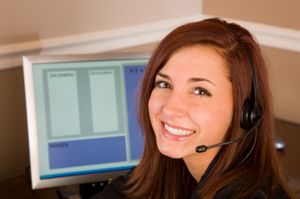 We look for many qualities in the individuals we hire -- the ability to communicate effectively, a high level of organization, strong interpersonal skills, and so on.
Regardless of an applicant's qualifications, we always look for one attribute in particular -- the desire to provide high quality products with excellent customer service. We can train people how to work with clients or run pieces of equipment, but to have passion for customer service and pride for your work takes a unique individual.
If these are qualities you possess, we're sure you'll find a rewarding career with us. We supply our team with the latest technology, afford them the best training available, and provide every opportunity for growth within our company.
Current Openings
Thank you for expressing interest in a career with us. If you have the desire, aptitude and qualifications to be part of our team, please contact us by email or drop off your resume. We would like to talk with you about a career opportunity with The little Print Shop, Inc.
Email all inquiries and/or resumes to: Admin@littleprint.com
Graphic Designer/Desktop Publishing/Web Design

Responsible for producing, with little or no supervision, a variety of jobs ranging from forms, letterheads, business cards, brochures, banners and signage. You must be very proficient in all aspects of design and layout. Experienced in the use of major page layout and illustration programs. Knowledgeable regarding scanning, touching up and color correcting photos and handling of digital files supplied by customers. Knowledge of website design and management. You must also have exceptional grammar and spelling skills, applicants will be tested in both.