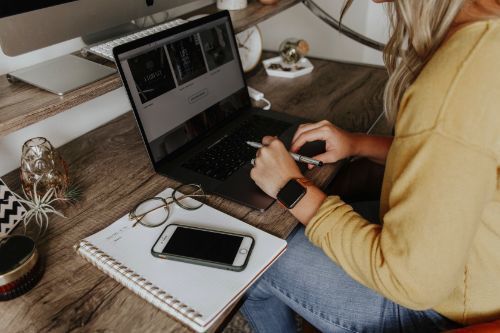 If a marketing campaign sails off into the sunset and you don't track it, did it even make a difference? The world may never know. When it comes to your marketing efforts, there are a ton of items you should be tracking throughout the entire marketing lifecycle! Keep reading for important tips to take forward with your tracking efforts in order to make your marketing campaigns a success. 
Information About Your Customers
We don't mean in, like, a creepy way! Instead, you should be using a tracking tool to help better inform your interactions with customers in the future. The tool you should be using is called a Customer Relationship Management (CRM) tool. This will allow you to keep track of purchases, interests, where the person may be in the sales funnel and so much more. 
Your Budget
It's true, marketing campaigns cost money. However, if executed correctly, marketing campaigns are worth it because of the return they provide. Make sure to track your budget spent on the marketing campaigns, as well as the return each campaign brings. It will be worthwhile to invest in pieces that have shown the greatest return in the past, and tracking can help you identify those efforts. Maybe it's a direct mailer, an email marketing campaign or an event. Whatever works best for your business, invest your budget there! 
Mailing Lists
Did you get a bounce back? Is there a way to clean up your list so you don't get as many next time? Clean data is the key to reaching the most people with your message. Take note of the  bouncebacks you receive or the mailers that come back because addresses have been updated. See if you can reach out with the other information you have to update your contacts so you can continue to reach them with your campaigns.
Success of Your Campaigns
Overall, the number one thing to track for your marketing efforts is the success of your campaigns. Here are some of the most popular ways to track your results:
A unique landing page associated with the campaign
A unique phone number
Email tracking for the campaign
Social media stats (depending on the sites you use)
A promotional code associated with the campaign
Tracking is more than just one aspect of your marketing campaign. To ensure you're getting the most out of all of your efforts, make sure that you're tracking your budget, return on investment, customer information and also your mailing lists!