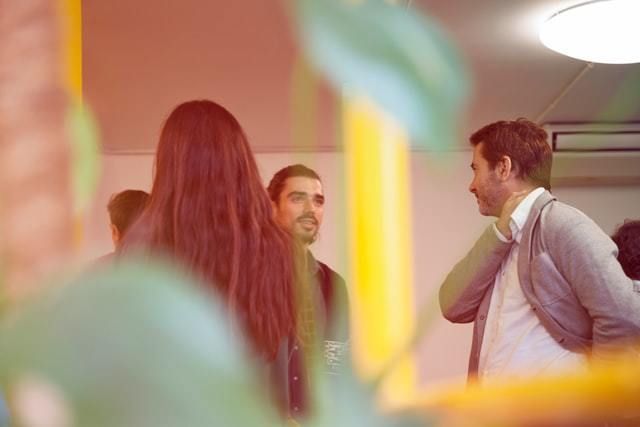 It's been more than two years since the Covid pandemic sent us home to work in isolation. Despite some workplaces opening up to in-person environments once again, one thing is for sure—the way we knew the workplace is no more. Some offices shuttered their doors forever in favor of the work-from-home life. 
Likewise, it's evident that the days of networking have changed drastically. You're no longer limited by physical distance. Connections can be made virtually anywhere. And the business card? Let's just say it is getting a major revamp! Check out these ways you can continue to network yourself and your business in the digital world. 
Attend Virtual or Hybrid Conferences
If you aren't ready to attend an in-person conference, there are still plenty of ways to network. Virtual or hybrid conferences are a great way to meet new people in your industry. So—how do you get noticed when you're attending a conference with others virtually? Be vocal in the chat. Offer up your ideas and respond to other ideas from your fellow attendees. Attend the virtual icebreakers or smaller group breakouts. Don't forget to follow up via email or send a LinkedIn request so that you can continue to reach out in the future.
Marry Print + Digital
New world, meet old world. Turns out, we can learn a lot from one another! When digital and print combine, it's the best for both marketing worlds. When in-person, give printed materials that your new acquaintance can hold on to which directs them back to your website or portfolio of work. When connecting virtually, send a mailer to follow up if your client is interested. A rule of marketing is to reach your audience seven times, seven ways so that they'll remember the message. 
"Business Cards" in A New Age
Never underestimate the power of a good old-fashioned business card for the next time  you're in-person and looking to make an impact. Going back to our point of marrying print and digital, consider adding a QR code so that your recipient can easily scan your card on their phone and be taken to where you want them to go online.
Send an Invite Virtually
You also don't have to attend a conference to network online! Use social media platforms like LinkedIn to find people you're interested in networking with. Maybe it's somebody who you think would make a great team member, somebody who could benefit from your business or simply someone who you find to have interesting takes on current events. Send a genuine and personalized invitation to connect, and watch your network grow!
There's no need to wait to network! Use both digital and traditional methods to reach even more people than before. Lead with a genuine interest in speaking, and you're sure to make lasting connections. Don't be afraid to put yourself out there in the digital world